Browse Topics in Plus Size Slideshows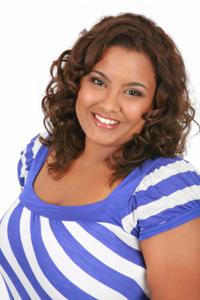 Whether you're searching for fashion inspiration or style ideas for a special event, you'll find just what you need in our collection of plus size slideshows.
Plus Size Slideshows Make It Easy
When it comes to fashion, nothing is more important than the visual element. Without a close look at that coveted dress or winter coat, you can't gain a true appreciation for its intricacies. That's where our helpful slideshows come in. Here's your chance to peruse gallery after gallery of plus size fashions, ranging from sexy dresses and lingerie to smart raincoats and even bridalwear!
Get Inspired
Our plus size slideshows bring you more than just clothes, though. If you find yourself faced with a closet full of choices and can't quite figure out what to wear, slideshows can easily serve as inspiration during your most confusing style moments. Peruse the images of plus size women or bridesmaids for great examples of how helpful slideshows can be.
Maybe you've been considering a makeover. No stylish slideshow collection would be complete without those extra-special additions that make fashion so much fun in the first place. Peruse the hairstyles slideshow and imagine all the gorgeous possibilities that come with changing your look. If you're in the mood to spend, spend, spend, check out the stylish tops, holiday dresses, exercise apparel and more. Chances are you'll find something that flatters your figure beautifully.
And If You Need Assistance
If you find yourself in need of some assistance, look no further. Simply sign up and post your question or comment at the bottom of the page. We'll get back to you promptly with an informative response. Finally, come back often: Slideshows are added on a regular basis!