Finding Plus Sized Jackets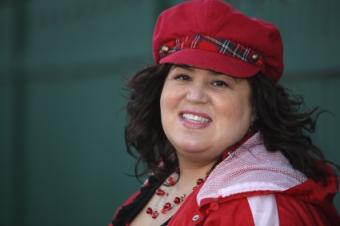 When fall and winter roll around, plus sized jackets are the full-figured woman's best cool weather accessory. Jackets come in many styles, colors and shapes. If you prefer something more tailored, a blazer will fit the bill. If you need a heavy jacket to block the cold, parkas will do the job nicely. Whatever type of jacket you desire, you'll find many options in plus sizes.
Types of Jackets
What kind of jacket would you like? There are a few different styles, all suitable for different purposes or looks, including:
Blazer
Parka
Windbreaker
Fleece
Leather
In general, jackets cover the torso and sometimes the hips, but are shorter and lighter weight than coats.
Where to Buy Plus Sized Jackets
While shopping retailers who specialize in attire for the woman of size is always smart, you can also shop the women's sections of many department stores for a jacket. Some stores to look into include:
Jacket Styles for Plus Size Women
For work or for casual dress, there is a jacket for any occasion. Jackets are wonderfully versatile and can add a touch of sophistication to the simplest outfit.
Fabrics
While jackets can be made from just about any type of textile, there are fabrics that are more commonly used for jackets than for other garments. Designers work with these materials to create special patterns and styles to flatter the full-figured woman. Look for fabric choices like:
Denim
Fleece
Leather
Real or faux fur or suede
Microfiber and other textile blends
Leather
Quilted fabrics
Wools
Styles
Just like the fabrics used to create this apparel, there are a wide range of styles available. Single- and double-breasted jackets are perennial fashion staples, but swing jackets and trench-coat styles have made a strong comeback. Zip-front closures, wrap ties, and button-front closures can be found in plus size jackets, and many coats feature removable linings or hoods. Here are some suggested styles to spark your fashion sense:
Plus Size Tips
In general, full figured women should keep some tips in mind when selecting plus sized jackets, either for stylish purposes or for functional cold weather wear.
Buy your exact size; ideally, you should try any jacket on before buying. Look at yourself in a mirror from all angles to make sure the garment is a good fit. Lift your arms and twist at the waist to ensure a full range of motion with no binding or discomfort. All buttons should close over the bust without unattractive gaping.
Don't buy a jacket that is too bulky because you don't want its appearance to add extra pounds to your frame. Unless you live in a frigid climate where it snows much of the winter, you don't need a jacket that bulks you up.
Choose the most flattering shape for you: If you have a lovely waistline, jackets that belt at the waist will show that off. If you are top heavy, avoid cropped jackets and select ones that come down in a straight silhouette or A-line. Swing jackets are a good choice for camouflaging tummy bulges.
Jacket Season
Since there is such a wide array of jacket choices, you shouldn't feel limited in your selection. You can have a jacket in virtually any color or cut you want, so shop early in the season and when cold weather threatens, you'll already be outfitted in some of the most fashionable jacket styles around.