Queen Latifah
Most full-figured celebrities aren't afraid to show off their curves. As a matter of fact, many will not only flaunt them, but speak up about them when challenged. Queen Latifah is one of those Hollywood stars. As a spokesperson for Jenny Craig, this singer and actress wants to promote a healthy body image by eating to be fit, and not just eating to lose weight.
Other full-figured celebrities are working to promote healthy bodies, minds and souls. Take a look at this gallery of plus-size starlets and see how big and beautiful are still very much synonymous.
Melissa McCarthy
Comedian and actress Melissa McCarthy has bridged the gap between TV comedy and film to become a household name and a true star in the industry. She's a role model to full-figured women everywhere. In 2014, she revealed her frustration with finding clothing that fits and getting designers to dress her curves for major award shows. As a result, she plans to launch her own plus-sized clothing line!
Christina Hendricks
Best known as the sex kitten of AMC's Mad Men, actress Christina Hendricks has proven to her fans over and over again that she loves her curves and that curves can be sexy. Being an advocate of full-figured women, it was rumored in 2012 that the star would be launching a bathing suit line with a target demographic of women with bodies like hers. While the collection hasn't panned out yet (as of July, 2014), she still remains true to herself. The curvy actress serves as a positive example to girls everywhere.
Rosie O'Donnell
The media's love/hate relationship with celebrity Rosie O'Donnell is not just because of what she says and how she says it, but also because of her physical image. Time and time again, she has been blasted by the tabloids for being overweight. However, she never let this get in her way of becoming one of the most popular daytime television hosts ever.
Emme Aronson
Emme "Melissa" Aronson raised the bar, so to speak, for full-figured women everywhere by becoming the first plus-sized supermodel. She showed the world that models don't have to be thin to be beautiful.
Toccara Jones
Toccara Jones got her big break by being a contestant on America's Next Top Model. Even though she was eliminated during the competition, she was able to show big girls everywhere that it is possible to become a model. After leaving the show, she signed on with a national modeling agency.
Oprah Winfrey
Besides being the diva of daytime television, Oprah Winfrey is also known for her wavering weight loss. By 2009, four years after reaching her goal weight of 160 pounds, Oprah Winfrey had regained most of the weight she lost over the years. It was then, she said, that she realized losing weight isn't only about eating, but about making time for yourself to be a healthier person inside.
Adele
At the young age of 14, Adele realized that singing was what she wanted to do with her life. Since then, she has swept the world by storm with her beautiful voice and prosperous music career. That's not all though; she's a full-figured woman who has refused to adhere to industry standards of beauty, instead remaining true to herself. Known for dressing in all black, this Brit is comfortable in her own skin.
Mo'Nique
For years, comedian and actress Mo'Nique has flaunted her curves on television and through her book, Skinny Women Are Evil: Notes of a Big Girl in a Small-Minded World. Her take on being plus sized has helped many women face their own challenges when it comes to body image.
Sara Ramirez
Known for her role as Dr. Calllie Torres on Grey's Anatomy, Sara Ramirez is also paving the way for curvy Latin women in Hollywood. She said she feels proud to represent a group of women who aren't "stick-thin."
Kirstie Alley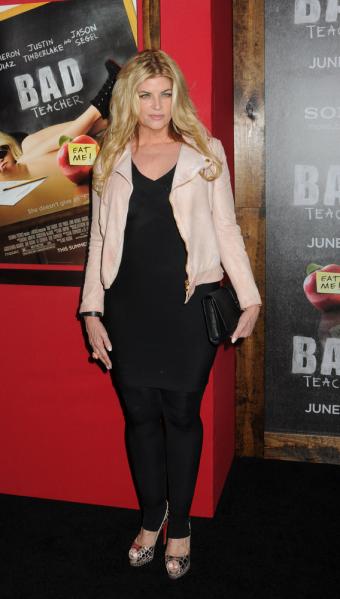 While serving as a spokesperson for Jenny Craig weight loss products from 2004 to 2007, Kirstie Alley lost 75 pounds. She maintained that weight loss for several years, but - as many women experience - began to put some of the pounds back on. In 2014, she became affiliated with Jenny Craig in an official capacity again, and this time she focused on a goal of losing 15 pounds.
Camryn Manheim
Instead of just talking about weight, actress Camryn Manheim wrote a book about it. Wake Up, I'm Fat chronicled her life as an overweight woman while injecting humorous thoughts throughout.
Curvy and Famous
These full-figured beauties, as well as the many successful plus size models, prove that beauty comes in all shapes. Let them be an inspiration to you because success is possible at all sizes.