Long, Straight and Beautiful
Perfect plus size hairstyles can be any flattering style that makes you look your best. When choosing the right hairstyle, consider your hair type, lifestyle and shape of your face. Some styles will make you look fabulous, while others won't make the cut.
Straight and Smooth
Straight, smooth hair can help thin a round face. A slightly off center part can also help add some dimension and shadow as the hair falls.
Bangs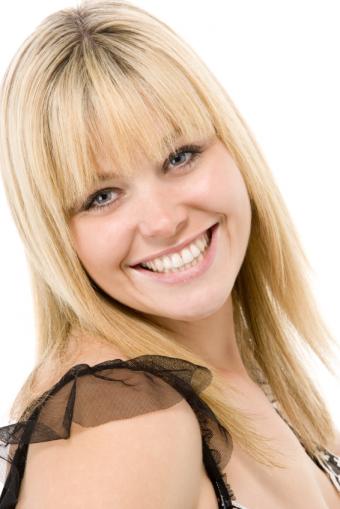 Bangs can help balance long hair, particularly if the hair is straight, by keeping it from pulling your face downward too much and thinning it more than desired.
Side Part
A side part can help change the look and shape of your face by draping your hair across your forehead and down one side. This can create a sexy and mysterious look while slimming your face slightly.
Long Casual Waves
Long casual waves look great loose or pulled back with a hair tie. If you have a large bust, the body in a wavy hairstyle can help add balance to your overall look.
Add Some Body
Not all plus size women have round faces. If yours is narrow or thin, add some body to your hair by brushing it back and wearing short layers on the top.
Curly Girl
Loose curls are feminine and pretty. They also have body and lift to them that can help balance your face if you have wide shoulders or a larger bust. If you hair is naturally curly, grow the curls long until they soften and relax.
Face Framing Layers
Face framing layers are flattering on a variety of face shapes because the layers can be cut to suit you. Have your stylist cut layers to call attention to your eyes, cheekbones or other features, while minimizing roundness.
Long hair can be worn in a variety of ways; check out these ideas on how to style it.